Malek el naharda?
La2 mafish, ana bas mish 3amla sha3ri.

Ah okay, meks sense.
Tayeb.
For some odd reason, curls are highly frowned upon in this country, and I speak from experience. I've heard it from my colleagues in middle school to college, to the guy who yelled out ya mankoOoOoOosha! out of the microbus driving down the street.
After so many comments, I only did what I thought was the easy way out: I began straightening out those beautiful curls… so they weren't Myriam Fares curls, but they were my natural curls, and making fun of that is about as bad as making fun of someone's nose.
What I thought was the easy way out turned out not to be the easy way out at all, however. People start asking you the question, Howa enti sha3rek ma3moul, sa7? And you tell them yes, then they proceed to tell you about how much they love curls, w en el curls yeganen. But then when you leave your hair in its natural form, no one likes it, and you hear all sorts of comments from the friends and family you thought loved you through thick and thin.
Well, there are several ways you can take care of the situation by keeping your natural curls, but be wary of those who ask Howa enti leih batalti ta3meli sha3rek?
1. Chemical-Free Shampoo

A lot of products we put in our hair to help maintain them contain an insane amount of chemicals are harmful to our hair, its texture, and our scalps. Chemical-free shampoo doesn't contain sulfate, which is the chemical that creates the extra bubbles that make it fun to shower. Unfortunately, that extra lather causes dryness and friziness to the hair. You can get chemical-free shampoo from stores like Nature's Gift Shop which sell it online, orrr….

2. No poo at all

No poo as in no shampoo. And yes, very much like the above gif, your hair might suck for a while. But it will get better, I swear. Fill up half a bottle with baking soda and the rest with water, or half apple cider vinegar half water. Use it in the shower instead of shampoo by rubbing it in your scalp. Note that this method will also not create soap lather much like the chemical-free shampoo. Give it some time though and you'll begin to feel your curls become softer and less damaged.

3. Zeyout pre shower
Hair oils are amazing, if only you use them before you shower rather than after you shower. Pour a coin-size amount of oil into your palm and rub it into your scalp (not through the strands of your hair, otherwise you'll just be wasting oil) then take a warm and damp towel and wrap your hair in it. Let the oil sit in your hair for about an hour before washing it off, and you'll notice how moisturized your hair feels right after.
4. Henna
Go to your local 3attar and tell them you want rob3 kilo 7enna for your hair, pass by the supermarket and get two eggs and a big bucket of yogurt, go home and mix them all up. If you have four hours ahead of you, then start applying it. Henna is amazing for your hair. It's a hassle, and it will take time to wash it from your hair, but give it a month and a half and you'll notice that your hair will have gotten longer, so you'll no longer have to endure the Howa enti 2asseiti sha3rek? La2 howa bas mish ma3moul.
5. Braid it up, or twist it out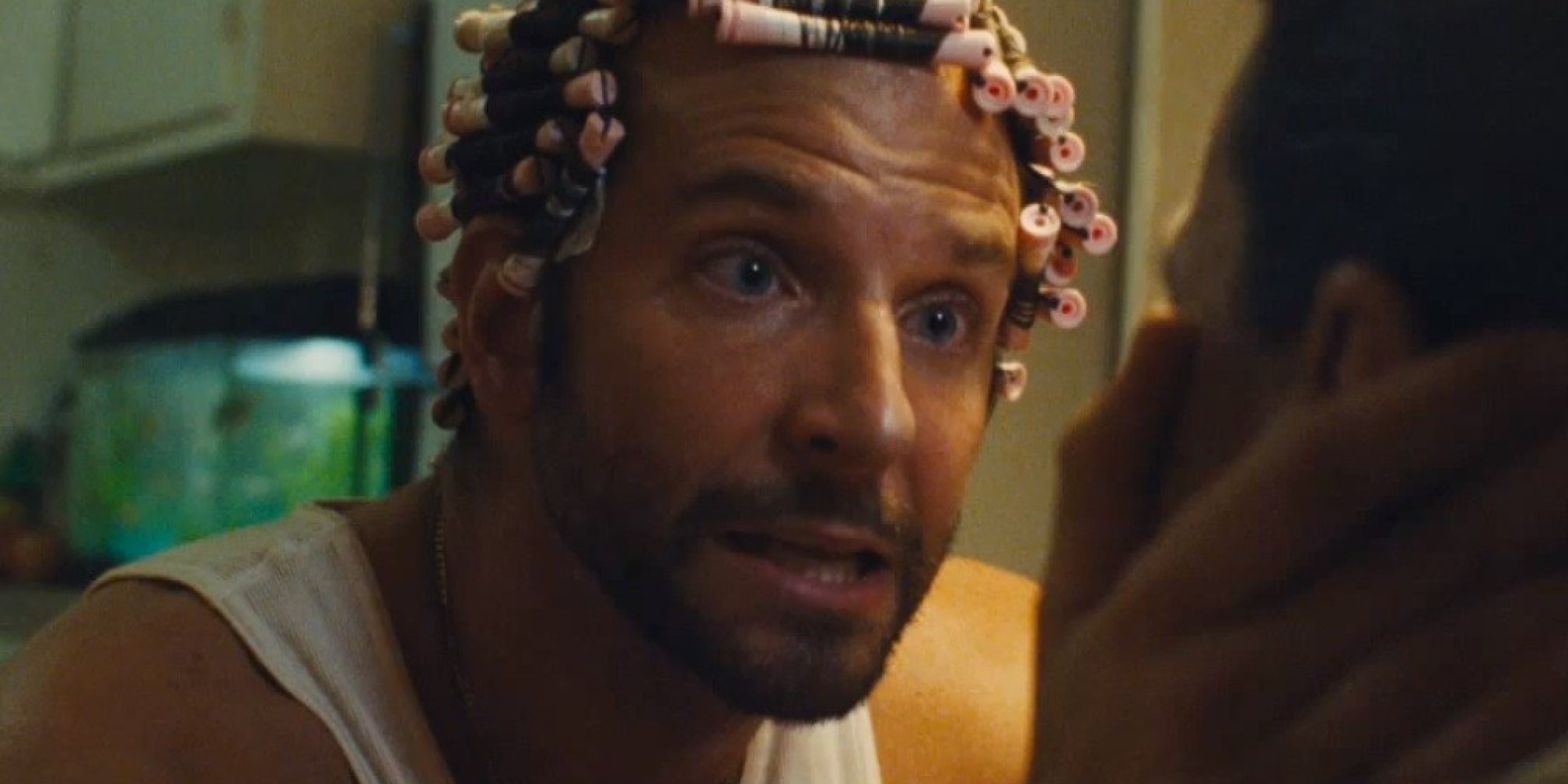 Thank god for braids and that the universe was created in a way that makes braids possible, otherwise I'd go through beach trips looking like chewbacca's step sister. The afro isn't usually as appreciated when people actually see it in real life. They usually expect you to walk out of the shower looking like Beyonce, but taming your curls isn't that easy when you have such little time to care about what it looks like. What I do is I let my hair airdry for a bit and then I braid it, whether it's one large braid, or five mini braids. Once my hair dries and I loosen the braids out, it's like I can be on the cover of vogue magazine.
6. 2 tsp of molasses a day keep the curls at bay
Molasses (3asal eswed) are packed with minerals that have a positive impact on our hair. Other than the fact that it lessens white hair, it softens both your hair and skin, making it smoother. Take two teaspoons of molasses for a few months and you'll begin noticing that your hair looks newborn fresh.
7. Leave-in Conditioner
This solution has saved my life in several occasions, and you'll always find it at your friend's bathroom so if you realize your hair is looking like a disaster, just use a little. I'm sure your friends won't mind. The problem with leave-in conditioner though is that for some reason, your hair adapts to its greatness so it just stops working after a while.
8. Leave Egypt aslun
Not only will people appreciate your curls elsewhere, but the water and air out there will help improve the texture of your hair.
9. Ignore the comments
You can alweys just wear your curls however way you like (or don't like) and ignore all the comments.
10. Ditch the hairbrush, bring out the combs

Ba7eb ana el nas el fakreen nafsohom nas7een w ye2oolo Tab matsara7i sha3rek? 2al ya3ni lama asara7 sha3ri mashakli kolaha hatet7al. w 2al ya3ni ana ma7aweltesh asara7 sha3ri fi 7ayati abl kida. Ignore them, and don't brush your hair if it's dry. Only brush your hair if it's wet and with a comb so that you don't damage your curls.