Sometimes you feel like you're bound to buy a gift for your significant other. It could be because he casually mentioned that he's getting you something, or it could be because you actually enjoy celebrating Valentine's. And that's okay.
But don't buy a red teddy bear for Valentine's. I fell into that trap once and had to face the awkward encounter of exchanging gifts with someone who had also gotten me a red teddy bear. Except I ended up taking both teddy bears home, but that's a different story.
Just because it's Valentine's, it doesn't mean you have to stick to hearts and flowers. Here are other gift ideas that your partner will probably highly appreciate.
1. An Energy Sea Holistic Treatment at Fairmont Nile City
Nothing says I love you like Sea Holistic Spa Treatment. Give your lover the gift of serenity at the Willow Stream Spa, where he/she will receive a treatment inspired by Thai Tradition that will give them the exact feeling of what you think an energy sea holistic treatment would do to you. Dragon power, maybe.
2. Or Whisk Your Loved One Away at Dusit Thani 
And whisked away thy shall be. At least I know I'd be whisked away. This Valentine's and until the end of the month, Dusit is having a number of massage promotions lined up, where their Thai specialists will serve a promising session to enliven your spirit and beauty.
3. Cook Dinner
You know what they say, the way to any person's heart is through their stomach.
4. Hats
Buying a hat for anyone is basically a compliment because it's like telling them that they'd look good in a hat.
5. A Notebook
Bas mesh el kashakeel el marsoom 3aleiha Snow White wel seven dwarves. I mean those nice notebooks with pretty designs, sometimes even customized to fit the person's character.
6. A PlayStation Game
If the person's a gamer, then great. If they're not, then they might be a bit confused by the choice of gift but will give it a shot because they think you're trying to hint at something. Having a video game night might actually be therapeutic for your relationship.
7. Take him/her to a single's party
It will be fun. I promise. So fun you might not even remember all of it.
8. Zero Valentine's
Zero Valentine's is this new concept where you pretend like Valentine's Day doesn't exist and you have zero expectations set out for the day. Results are stress-free.
9. Earphones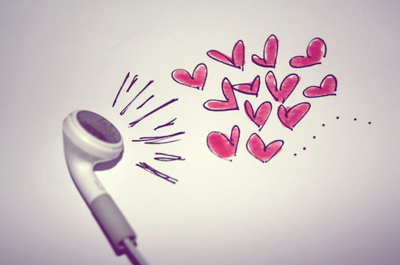 We all need them.
10. Brownies
You don't have to go out in order to have an exceptional Valentine's. Going out can get overwhelming sometimes, so you can stay in, watch a movie or listen to music, and spend the night eating out of your special brownie tray.