There are many things we grew up believing that turned out to be absolute bullshit. Our parents love us and they sometimes go a bit too far trying to protect us, but we all know they have the best of intentions. At least we can now look back on these times and have a good laugh.
"Law le3ebt bel ma2ass, el shetan hayeegi yo3od gambak"
They obviously worry about us hurting ourselves with sharp scissors, but I really don't get why we have to deal with this fear-driven advice throughout our childhood… with all the imagination that comes with it.
"Ya fater Ramadan ya khaser deenak, el kalba el soda hat2ata3 masareenak"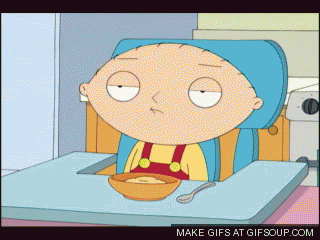 As an 8-year-old kid, I spent a whole month looking out for that black dog.
"Ghatti bo2ak lamma tetaweb 3ashan el shetan maye3melsh feeha bibi"
That mini heart attack we got when we'd realize half-way through the yawn that our mouth wasn't covered.
"Law makhalastesh el taba2, el akl hayegry warak fel akhra"
I wish .If any kind of food was running after me, I'd be welcoming it with open arms.
     5."Law 3ayyat fel 7amam el gen hayelbesak"
OR pretty much if you do anything they don't want you to do "El gen hayelbesak" because we needed to worry about that growing up.
6." Matel3absh bel nar 3ashan mate3melsh 3ala nafsak beleel"
Yes, that makes perfect sense.
"7aram tseeb el shebsheb ma2loub 3ashan maygeesh f wesh rabbena"

What does that even mean.
      8. "Law shoft otta soda, 2ool a3ooz bellah men el shaytan"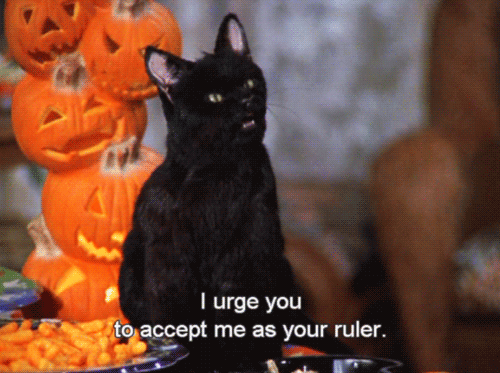 Black cats have no idea how many generations of children they have been terrifying.
       9. "Law kalt b 2eedak el shemal el shetan hayakol ma3ak"

Bad Satan. No one is touching my food and especially not you.
      10. "Law tawelt dawafrak el shetan hay3esh ta7tohom"
Yes, Satan likes to live in fabulous places.